---
Meet Dr. Kathleen Tantuco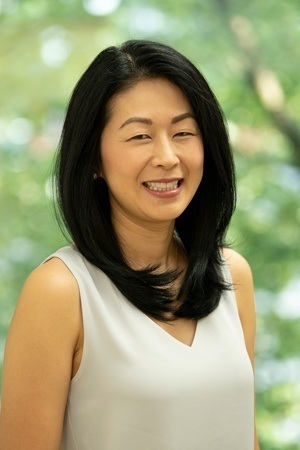 Dr. Kathy Tantuco has spent her career providing patients with high quality dental care. She continually seeks to learn new procedures and advance her education. Dr. Tantuco is actively committed to providing her patient with the best possible Atlanta dental care.
Dr. Kathy Tantuco graduated with honors from the University of Toronto, Canada, where she earned a Bachelor's of Science. During her undergraduate career, Dr. Tantuco received the prestigious Richard Ivey Scholarship and was a member of the Golden Key Honor Society.
In 2003, Dr. Tantuco earned her Doctor of Dental Medicine (DMD) from the Temple University School of Dentistry in Philadelphia, Pennsylvania. She went on to complete an intense implant training program at New York University and later became Invisalign® certified.
Dr. Tantuco is currently a member of the American Dental Association, the Pennsylvania Dental Association, and the American Academy of Cosmetic Dentistry. When Dr. Tantuco is not at Vernon Woods Dental and Implant Center or advancing her dental education, she enjoys traveling and exploring the city of Atlanta.
Dental Services from Dr. Kathy Tantuco
Dr. Kathy Tantuco provides Atlanta patients with general dentistry and cosmetic dentistry procedures. As an implant specialist, Dr. Tantuco excels at providing natural feeling dental implants. Listed below are just a few of the services offered by Dr. Tantuco:
Dental implants
Crowns and bridges
Tooth-colored fillings
Invisalign clear braces
Veneers
Root canals
Wisdom tooth extractions
---
Meet Dr. Woojae Chong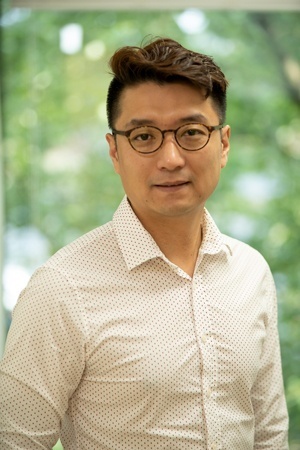 Dr. Woojae Chong believes in helping patients find natural and non-surgical ways to improve dental health. As a dentist, periodontist, and implant specialist, Dr. Chong helps patients restore their natural smile.
In 1999, Dr. Chong earned his undergraduate degree at the Oregon State University in Portland, Oregon. He graduated with a Bachelor's of Science in biochemistry and a Bachelor's of Science in biophysics.
Dr. Chong went on to earn his Doctor of Dental Medicine (DMD) from the Temple University School of Dentistry in Philadelphia, Pennsylvania. After graduation, he continued his education at Temple University and earned Master's degrees in periodontology and implantology.
Prior to relocating to Atlanta, GA, Dr. Chong taught Advanced Education in General Dentistry (AEGD) at Temple University.
Dr. Woojae Chong is a board certified periodontist. He is also a diplomat of the American Academy of Periodontology and the International Congress of Oral Implantologists. In his free time, Dr. Chong enjoys spending time with his family and playing soccer.
Periodontal Services from Dr. Woojae Chong
Dr. Woojae Chong works with patients to correct common periodontal issues, like gum loss and gum disease. He provides high quality dental care to help patients achieve a beautiful, natural smile. Listed below are some of the periodontal services offered by Dr. Chong at Vernon Woods Dental and Implant Center:
LANAP laser gum therapy
Surgical and non-surgical treatment of gum disease
Bone grafting/tissue regeneration
Dental implants
Full mouth reconstruction
Meet Our Team
---
Meet the experienced team of dental professionals at Vernon Woods Dental and Implant Center. Our team helps patients achieve their perfect smile in a warm and comfortable location. All of our dentists' team members are highly trained to provide some of the best dental care in Sandy Springs, Georgia.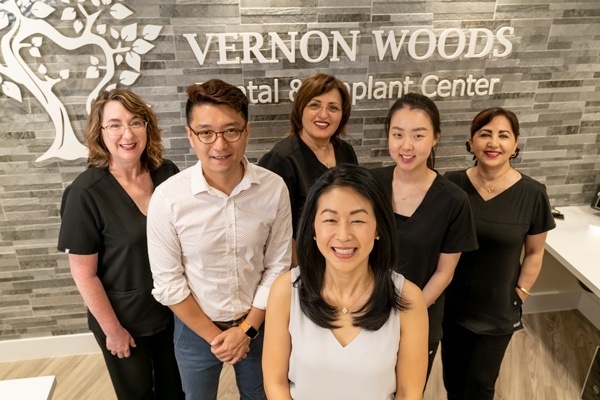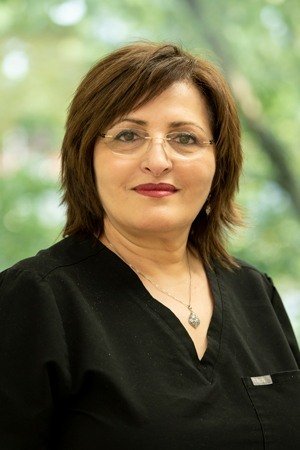 Farida—Office Manager and Treatment Plan Coordinator
Farida earned a Bachelor of Science in biology and her DDS internationally before passing the national dental boards. Farida brings more than 30 years of dental knowledge and experience to the team at Vernon Woods Dental and Implant Center. With her larger-than-life personality and positive attitude, she makes dental appointments stress free. Farida is fluent in French.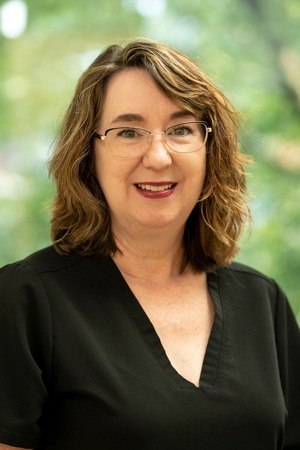 Laura—Patient Coordinator
Laura is the first team member to welcome patients at the Vernon Woods Dental and Implant Center office. She makes an effort to learn every patient's names and creates a warm and welcoming environment. Laura is dedicated to providing the highest quality dental experience. When not at work, Laura enjoys spending time with her family.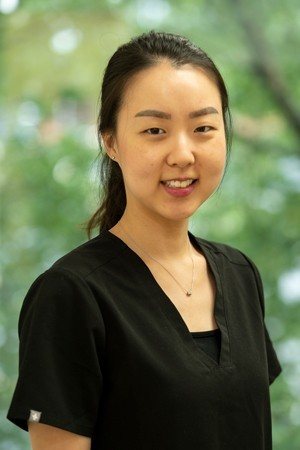 Hannah-Dental Hygienist
Hannah's passion for dental hygiene began when she first worked as a dental assistant at the Vernon Woods Dental and Implant Center. She earned her Bachelor of Science degree in biology and dental hygiene degree at Georgia State University. Hannah is dedicated in providing patient-centered and evidence-based care. She believes in the importance of patient education and treating her patients as if they were her own family. Hannah is fluent in Korean.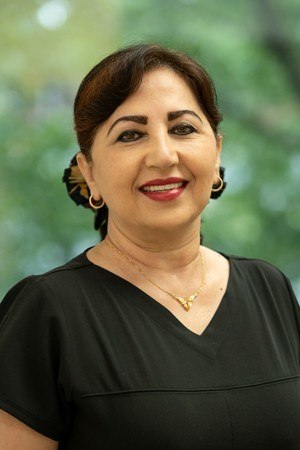 Heleya-Surgical Dental Assistant
Heleya began her dental career by working alongside two dentists and two oral surgeons for four years. Following this first practice, she worked in the Doctors Building for seven years, where she worked with an endodontist who focused on general dentistry and implantology. For the past two decades, Heleya has been helping out at Vernon Woods Dental and Implant Center as needed, and she is now a permanent member of our team.